The Workshop of true Happiness
Is happiness produced here? No, not quite - but something like that.
Since 2004 already, our articles have been sent to you, our dear customers, and often given away. That we are allowed to do what we love so much and even more importantly that you like it - that is our greatest happiness. That's why we want to introduce ourselves and show you who is behind the Adelheid brand.
We are a small team and work with a lot of love for our products in our open office in beautiful Trier - where you can look over our shoulder almost anytime. Here we create with humor and a lot of fun the designs, pack the packages and from time to time we also have a factory outlet where we are looking forward to your visit!
Our felt slippers are manufactured in our slipper workshop in picturesque Portugal. Under fair conditions of course and by a great team! We are always enthusiastic about the precise and detailed embroideries and unpack every new delivery for you with great pleasure.
You can find more information from our team in the interview on Expertentesten.de
The felt slipper
The original Adelheid felt slipper is in the true sense of the word our lucky charm.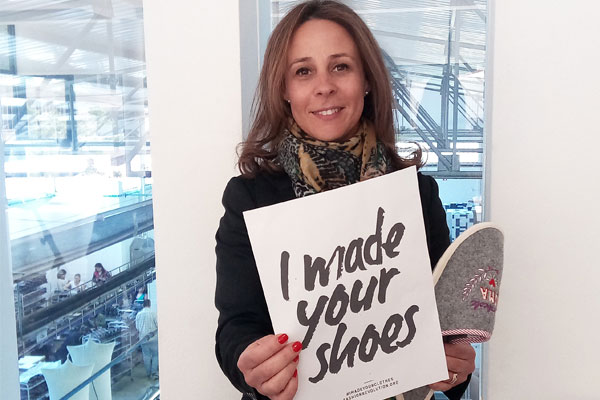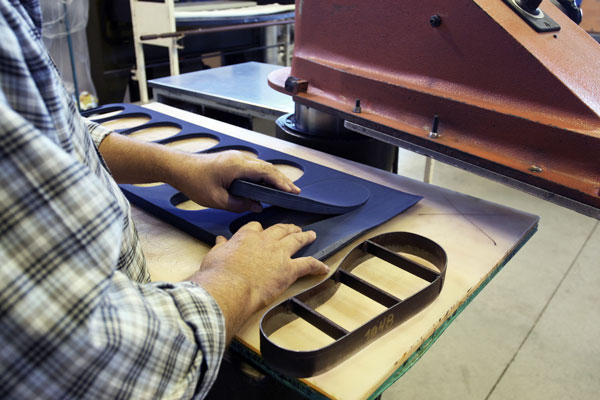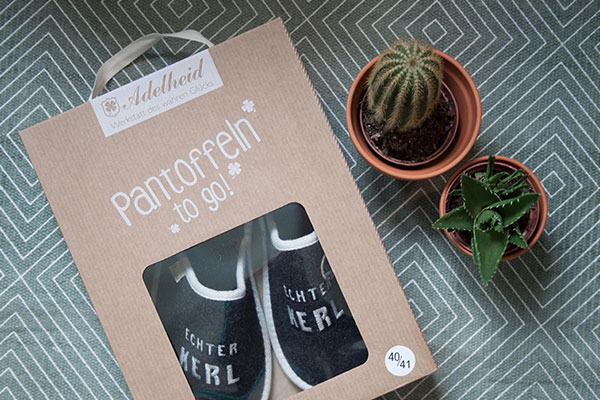 The original Adelheid felt slipper is literally our lucky charm. It is made in Portugal from genuine Italian wool felt. It transports our messages, serves as a canvas for new designs and cooperations and is simply insanely comfortable. It simply brings you and us so much joy and happiness - we are very grateful for that.
Many thousands of times he has left the workshop and made many feet happy at home. It is packed in a beautiful gift box - and there is a reason for that.
Because: already knew? 80% of our customers are you - girls! But you also like to order slippers for your men and give them away to feel good. That pleases us!
Adelheid on the road
When we are not in our office or packing your packages, you can find us at events and fairs. Of course we will inform you about the current dates here.